'Tis the season to be jolly, and the holiday season can take a toll on your face and body. You'll want to do all you can to ensure you keep that Christmas sparkle. Parties, late nights, rich food and drinking all combined together in a month of revelry, while a great fun, is a formula for dull or red skin, dry skin patches, under eye circles, lacklustre eyes, premature ageing caused by too much sun and weight gain. My tips below will ensure you stay as bright as the angel at the top of the tree:
1. Never ever sleep in your makeup
No matter how late it is or how tired you are, always remove your makeup. Keep a packet of moisturising makeup remover wipes in your bedside table (along with the Panadol) so, at a pinch, you can remove the worst of it as you lie in bed.

Make sure you keep your skin moisturised. Keep a small bottle of rosehip oil by your bedside. If you are simply exhausted, just use the wipes and apply some nourishing rosehip oil to your face. At least you won't wake up with an eyelash stuck to your cheek and your skin moisture levels depleted due to your horrendous hangover (trust me, if you are a friend of mine on Facebook, you will remember THAT photo – I speak from experience).
2. Drink plenty of water
I know that you've heard it a million times but the best liver tonic and skin purifier is H2O. Alcohol takes a lot of water to flush out the kidneys and liver after the fact, but it also helps you to not get as drunk if you drink a lot of water when you are drinking. I don't drink a lot because of the medicine I take for my arthritis, so I actually sit on mineral or soda water with fresh lime or lemon when I am out. At home I keep lemons and Stevia by the sink so I can always have a weak lemonade and get my 6 – 8 glasses down each day. There is also a product called "Skinny Drops" by Nature's Way that takes the edge off plain old water, adding a slight lime flavour.
3. Take a Hair, Skin and Nails Tonic
Beauty comes from within, and after I lost a lot of hair due to a medication, and having psoriatic, brittle nails I always take a hair, skin and nails booster. It takes a little time, but you will notice the difference in your skin especially, but also the strength of your nails as they grow through.
4. Wear sunscreen under makeup to daytime parties or on boats
It's so easy to forget the sunscreen when you are chatting, eating and drinking. You don't feel the sun, but the next day you wake up with a red face and sun glasses tan, along with a burnt decolletage and red arms. Not only does it potentially cause cancer, it takes a good week to go down, spoiling your party look.
Being on boats on the harbour is great fun, but the wind cools the sun's rays and you don't feel the burn until it is too late. The Neutrogena range doesn't cause allergies in our family and because of Mike's sailing and mountain biking, and Charlie's love of the beach, I keep a bottle in the bathroom the whole summer. There's also a spray but according to research, most goes into the air, so as convenience the spray is, the cream is the one we use now.
5. Use a light reflective primer under foundation
Not only does a radiance boosting primer help with the longevity of your foundation, but the light reflective particles add luminosity and give you a "glow from within". Using a primer like those shown below add a soft blur to skin that isn't obvious and will lift partied-out dull skin in an subtle and imperceptible way. No one will notice and obvious glow, they will just think you look like you but better.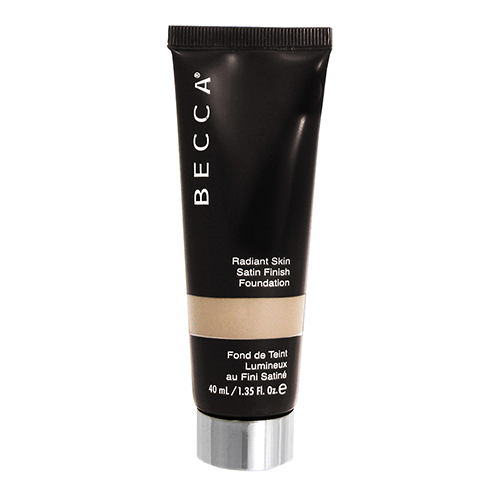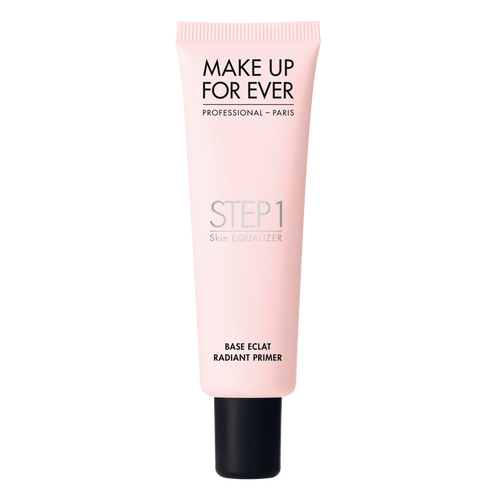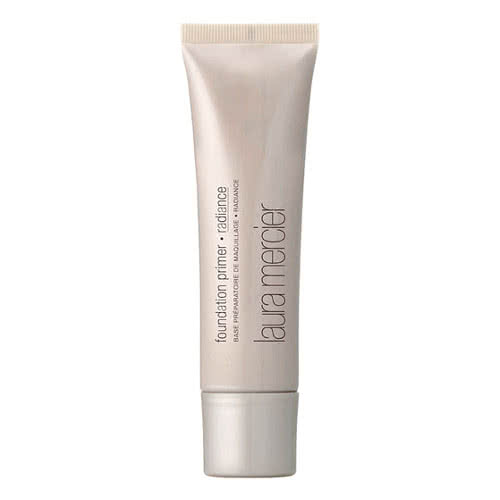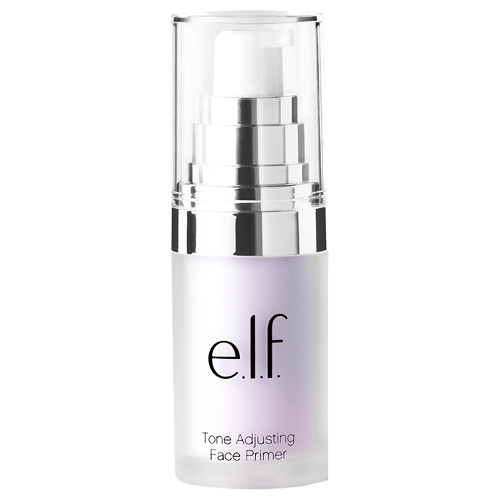 6. Add sparkle to your face and eyes with the high shimmer and glitter
Shimmer and glitter is the biggest trend this beauty season and worthy of its own post entirely. Never has a silly season given you so much carte blanche to go nuts with the shine. Give the christmas tree a run for its money, and add shimmer and glitter in multi-dimensional shades, with the following Holiday palettes (please note I will be doing a complete round-up of holiday palettes as well in another post).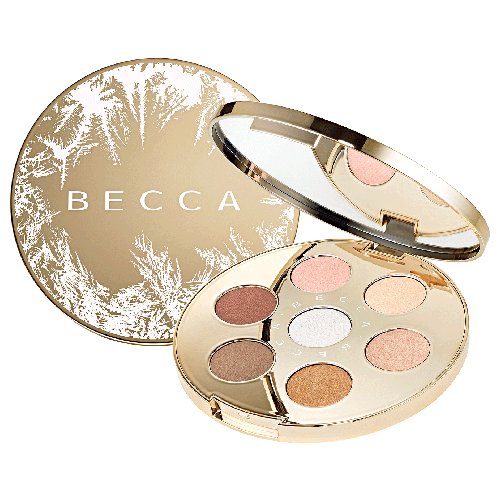 7. Highlighters for a christmas glow
This season highlighters not just a lust-have, they are a makeup maven's must-have. There are highlighters in every range, so it's case of too much choice. My favourite is the Too Faced selection below, because you can choose from gold for olive and deeper tones, peach to add warmth to suit most skin tones, or a white light for all out shimmer to suit fairer tones.
8. Use a quality yellow based concealer for under eye shadows
Combat late nights and party lights. If you aren't getting enough sleep, you can get bad under eye shadows, so it is handy to have an under-eye dark shadow secret weapon on hand. A yellow based concealer under the eyes, slightly lighter than your skin tone, will neutralise the underlying mauve/purple based shadows.
9. Go from Day to Night with A Quality Pressed Powder Foundation
Your eye make up might still be on, but your foundation is patchy at best by 5pm, and you are due at the party at 5.30pm. A pressed powder foundation offers coverage to even out you skin tone, and give you a fresh looking base. Yes, you will still need a bit of blush and highlighter, but no one will pick you haven't been home and re-applied your perfect face. I recommend good quality, therefore slightly higher priced foundation, as it will have more pigment, greater coverage and is less likely to change colour (some cheaper pressed powder and mineral foundations can go orange due to the oil, acids and temperature of the skin – at least that's what I have found). The foundations below are both excellent and have high pigment levels, good night-time coverage and won't show up lighter in photography. Your party time selfies will be true to life.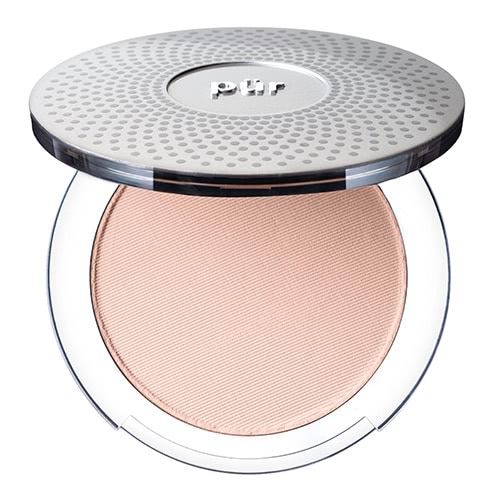 10. Steer clear of the cheese platter and try not to eat your own body weight in ham this holiday season
It's easy to lose sight of your longer term gold on Christmas Day, but it is only one day. Don't let that one day ruin your hard work. Yes, enjoy your food, but you don't need to go crazy and throw your new year's resolution to lose weight out the window before you even start.
Chew with purpose and eat mindfully. Don't eat to the point of discomfort. Not only will you regret it tomorrow, but you will throw your metabolism out of whack and your weight loss efforts thwarted.
Make sure you eat plenty of salad. Fill up on the stuff (only if it isn't a richly dressed salad). Green salad with balsamic is the best for lower calories.
Switch the cocktail for a mocktail (or if you must drink have less and higher quality pink champagne and really enjoy every sip – don't chug it down like you are in college again). if you do drink, have something you really enjoy but less of it.
Get moving and stay busy. Go for a swim, help in the kitchen, keep yourself busy. Not only will you eat less because you are busy, you'll be burning more calories than just sitting around like a lump.
It's OK to loosen up a little without losing the big picture. A week with a weight stable is not a gain, so let yourself have a few treats, but make them count. Make sure your really want it and it is the best quality.
Enjoy the time with your family. Try to focus on the company, not just the food. If you are struggling with stress (families can do this to you), don't overeat to compensate or worse, drink to excess because you aren't comfortable (you may say something you'll regret). Maybe a time out in the garden or kitchen and have a glass of water and take a few breaths if they are upsetting you, can help you get through the day without ruining your resolve.
So there you have it. Ten party time strategies to help you stay beautiful for the month.
Subscribe to this blog
If you like this article, don't forget to subscribe (bottom left corner of the footer), as I publish quality articles regularly to make your life more effective, successful and inspiring.
Diane Penelope Rating System
1/5 I'm not a fan, formulation or materials are cheap or don't work
2/5 Still not a firm fan but will do in a pinch. Lacking a lot
3/5 It's in my collection but if I have a better version I'll use it
4/5 I like this, it's definitely in my regularly use pile, but there a couple of better choices
5/5 I am a diehard fan and this is the creme de la creme of products and formulations
Share below if you liked the article!