I'm off to a Cartier Glam event at the National Gallery in Canberra and want to look and feel radiant. I'm going with the true gentleman I met who works as a high level medical professional, is an avid art collector, philanthropist and who shares my love of art and beautiful things. He had a spare ticket and offered me one. So naturally I accepted.
The event was in 14 days at the time when I started writing this post, but it has taken me a few days so to write the article. Glowing is about how to boost your skin, hair and nail game. I, of course, want to look my best at any glamorous event. I don't want boobs out and legs on show, it's just not flattering at 48 to show too much skin unless you have Madonna's figure. I just want a glowing facial complexion, my hair looking gorgeous, a slightly slimmer frame and glowing skin on my body.
I have the dress, an oldie but a goodie. It fits me really well. It's a little snug, but it's only a kilo or so, so I can manage to take that off – the divorce diet is doing wonders for my figure. The colour is a pale peach with simple embellishments. Whenever I wear it I get compliments, so in my current single mum status, my budget won't stretch to invest in a hire or bought dress for one night.
Because I have lost a bit of weight I need to "tighten it up" a bit on my face and body.
What do I want to "fix" over the next 2 weeks?
add radiance and a healthy glow through vitamins and diet
improve my skin's texture
minimize fine lines and wrinkles
plump put the skin
improve the appearance of lines and bags under my eyes
smooth the skin on my body to give it a glow
look dazzling on the night.
I've collected an arsenal products to firm my skin all over (45 is the year everything gets lower), improve my skin texture. I especially want to firm around my eyes as they've copped a battering with all the crying after my recent separation of my 18 year marriage but that's another post and not ready to write that one yet as the story is still unfolding and I don't know how personal I want to be). I also want to plump out fine lines and wrinkles. I can't afford botox at the moment, so it's all surface skincare products.
How to Get A Glowing Complexion in 2 Weeks
Beauty from the Inside Out
First things first, Beauty Booster Vitamins. I've neglected the supplement since my husband left and the recommend that they are taken with food, and since I've not eaten much I haven't been taking them. I do however need to go back onto the regime. But it's probably a great idea to take them to make up the shortfall of vitamins my current divorce diet (where you can't eat anything).
Good Riddance to Bad Rubbish
Using a chemical exfoliant I've go ontot he Alpha H routine, because it has buckets of chemical exfoliants and is a scientifically researched and effect skincare range I love.
The Alpha H Liquid Gold with glycolic acid is very strong. You can feel a bit of a sting. It aims to transform your through resurfacing using a state of the art, low pH delivery system to effectively decrease the visible effects of ageing. Liquid Gold works overnight to brighten and revitalise skin, and in my experience, radically improves the look of my complexion. Clinical studies show that in just 20 minutes, Liquid Gold decreases wrinkle depth, improves texture and increases moisture within the skin.
[maxbutton id="1″ url="https://click.linksynergy.com/link?id=0lsp0F9Hnlw&offerid=390406.22&type=2&murl=http%3A%2F%2Ftracking.searchmarketing.com%2Fclick.asp%3Faid%3D255000110000083720″ text="More info" ]
I also am using Alpha H Liquid Gold Rose, on alternate nights, as it also has the benefits of botanicals, as well as the ingredients in the Liquid Gold.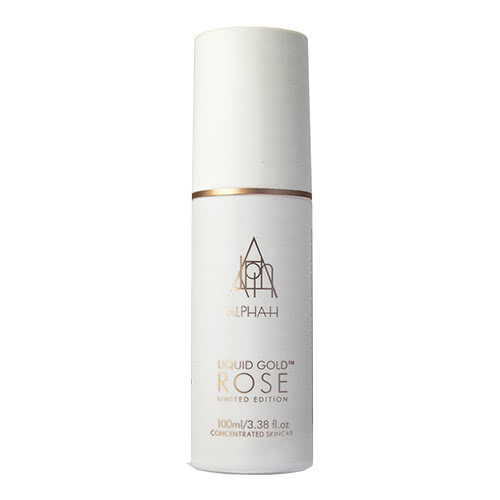 [maxbutton id="1″ url="https://click.linksynergy.com/link?id=0lsp0F9Hnlw&offerid=390406.497282&type=2&murl=http%3A%2F%2Ftracking.searchmarketing.com%2Fclick.asp%3Faid%3D255000110000134066″ text="More info" ]
Warning: Because this is an Alpha-Hydroxy acid product a mild tingling sensation may be experienced when using it. Don't use if you react, stop straight away. Because it removes the top layer of dead skin cells and have in crease cellular turnover you need to wear sunscreen when outdoors.And of course, don't use on children under 12.
Plump It Up with Hyaluronic acid
Elizavecca Milky Piggy Hyaluronic Acid 100% Serum is the next step once the Alpha H product is dry to the touch. Hyaluronic acid in skincare, applied topically, has been clinically proven to increase the absorption of water, so skin is significantly hydrated, smoother, with measurable increased elasticity after just 14 days.
Serious exfoliation and hydration
I'll be using the AHA Beauty Sleep Power Peel which promises clinical exfoliation and rejuvenation. This power packed moisturiser boosts collagen and stimulates cellular renewal, helping to reduce sun-induced ageing, scarring, acne and wrinkles. It contains a selection of ingredients such as glycolic acid, retinol, chronodyn, Hydranov-P and Axolight to work their magic while you sleep. Let's see how we go in just 2 weeks.
Behind the (Little Bliss) Mask
I am a huge fan of the Little Bliss Charcoal Mask. This beautifully formulated mask is a touch fiddly as it is a powder that you mix but the results a extremely worthwhile in that it draws out oil and impurities.
The benefits are amazing. Within the ingredients there are tried and true ingredients as well as some newer ingredients:
Organic bentonite clay – Draws out impurities from pores for the deepest of cleans.
Kaolin clay – All natural, Australian clay is ideal for sensitive skin, binding small particles and bacteria to be easily removed.
Organic activated charcoal – A great ingredient for its anti inflammatory qualities calming effect for very oily or acneous skin.
Organic raw cacao – High in antioxidants and anti-ageing compounds.
Organic matcha powder – Containing polyphenols and the anti-ageing compound catechin, this powerful antioxidant rejuvenates the skin and prevents damage from the sun.
Organic seaweed powder – Mineral-rich microalgae full of antioxidants to leave the skin soft as a baby's.
[maxbutton id="1″ url="https://www.littleblissskincare.com.au/product/detoxifying-charcoal-masque/" text="buy now" ]
My favourite peeling mask for once a week is the Formula 10.0.6 Get Your Glow On, Brightening Peel Off Face Mask because it is a strong physical peel, once completely dry, My skin feels amazing afterwards. I use after the Little Bliss Mask, to absorb the except oil in places like the nose and chin and, for me, the apples of my cheeks, I apply this gel across my face, avoiding lashes and brows. I just love the way it takes off dead skin cells and leaves the skin radiant and smooth.
All About Eyes
But the underneath of the eyes are starting to wrinkle up on me, so I want a product that plumps, soothes and calms the under eye area. If I don't hit the pink champagne (a little of what you fancy), if I sleep well and if I try to curb the years, I think in 2 weeks the under eye area will be looking bright and fresh.
Ella Bache Eternal Eye Cream is my pick for a light, rapidly absorbed eye cream The formulation is advanced using ingredients that focus on restructuring and repairing the skin around the eye. Eternal Eye Cream is an extremely hydrating formulation, is chock full of collagen boosters and antioxidants that firm and brighten the delicate area around the eyes.
I am currently going through a marriage separation after 18 years and my poor eyes are dehydrated, puffy and have dark circles and lines that aren't normally there. I've been crying a lot. This can make eyes puffy and also show up fine lines and wrinkles. I don't mind the wrinkles caused by smiling or "crows feet" by the beautiful industry. I think that they are actually quite flattering, because it shows a nice person who smiles a lot and is happy.
Getting the Body To Glow
I'm going to head to the supermarket tomorrow, and the trilogy body wash.
Trilogy Botanical Body Wash contains rosehip, kawakawa (no, I'd never heard of it either) and amla (not heard of this one either). So using my investigative mind and Google them…
According the Kiwi Herb website:
Kawakawa is one of the most distinctive New Zealand native plants. It was one of the most important healing herbs in Rongoa Maori (traditional Maori herbal medicine)…Kawakawa was also used as a tonic with gentle stimulating and rejuvenating properties, and early settlers substituted it for tea, due to its refreshing and sustaining properties.
Since losing a lot of weight in a short space of time, I need to firm my skin. This is not a quick fix, but dry brushing and exfoliation may help.
For hydration I found that the Ella Bache Huile aux Fleurs Floral Oil applied when you get out of the shower onto wet skin. Huile aux Fleurs Floral Oil comes in a huge bottle which lasts forever and smells like roses.
[maxbutton id="1″ url="https://www.ellabache.com.au/products/huile-aux-fleurs—body-cleanser" text="More info" ]
Secrets to Looking Radiant Up On The Night
Start with a long bath, and then exfoliate in the shower. Apply the radiant L'Occitane's Cherry Blossom Body Lotion, which has light reflective ingredients and sparkles in it and smells fresh. I'm not having a spray tan, I'm embracing my pale glowing skin.
Before I start my makeup I blow dry my hair completely dry, and put it up into large velcro rollers, small around the front.
While my rollers give me volume, I tone, serum and moisturise my face and decolletage, let that soak in and follow with my makeup routine, which I will try to video/photograph in the hotel.
To finish off my makeup I'll use the waterproofing spray by Velbella Airbrush Makeup. Highlighting the shoulders and collarbones with a blinding powder highlighter is also super flattering. I will be using the Velbella foundation on the night, deviating from my L'Oreal True Match, and using the pearlesent cool toned glow with a hint of the golden glow (all quality Velbella Airbrush products) before I pat it down with Velbella's powder. This sets the foundation and allows the radiant light reflective to glow through.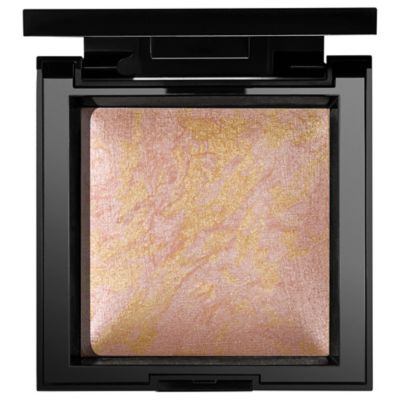 I use powder highlighters to lift areas of the face, and matte cool toned contour colours to reduce the size of chins, noses, foreheads, by visually pushing them back. If done well this can look beautiful.
I apply fragrance by creating a "cloud" that I walk into a few times. That way you create a waft of scent and not overpowering punch in the face type effect. As the night is Cartier I will wear Cartier fragrance.
It's time for the rollers to come out, but spray the roots with hairspray first for volume, and when curler is out, spray the ends just lightly. Lightly brush do get the bounce back. I think I'll be keeping it blow dried but not straightening it, unless I decide to use extensions, but I think I'll go with my own hair. For info about how to use velcro rollers see this video for Victoria's Secret:
I am going for messy, long false lashes so opting for ModelRocks Ophelia (one of the signature sets).
And voila, gleaming as you could possibly be, I'm off to enjoy Champagne and diamonds hopefully as radiant as the diamonds. Now if only I could find my tiara…