I'm coming out of makeup artist retirement, to do two of my daughter's friends' formal makeup (the results are above, left and right. My daughter's makeup (centre) is being artfully applied by a dear friend and makeup maestro Chris King. My daughter is such a generous soul, she had also offered to do her friends' makeup (she's quite good) but I think she underestimated how exciting the formal day would be. I offered to help in her place (I was the makeup for Miss World Australia way back). So I've dusted off the makeup case (I only have a small one these days for the odd wedding or two), hand picked my palettes to suit the blonde and red head I am working with and cleaned my brushes in preparation.
I wanted to just go through some looks and have them ready to show the girls, so I am also sharing this with you now.
Winged Liner
This trend shows no sign of flying away. Whether the look is an over-the-top exaggerated wing with fluttering falsies, or a natural flick with a few scatters individual lashes, the winged liner is firmly in number one for my top trend.
Here's how to do it, by Stephanie Lange, a popular Australian You Tuber.
In order to create the perfect winged liner, you need the right product. It doesn't have to be expensive either. This is one of my favourites.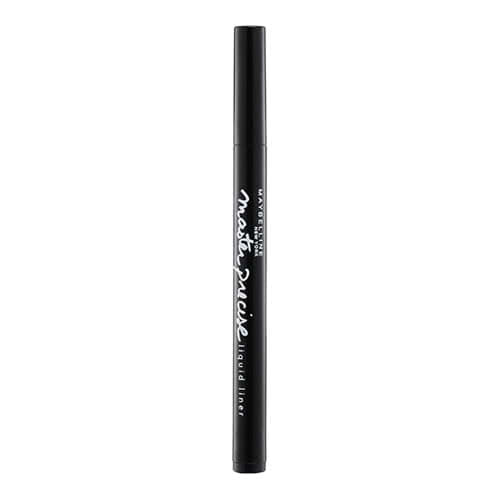 Luminosity take to the extreme
There are a plethora of choices when it comes to luminizing and contouring. You can choose from creams (such as Nars "The Multiple" in a stick), liquids (such as Benefit High Beam), loose powders and pressed powders (such as Hourglass Ambient Palette). I like to do layers of translucent shimmer, starting with the creams or liquids, over liquid foundation under powder, and then over loose powder to "set" the colour. Whether it is for blush, highlight or contour, the light reflective particles "lift" the face and make the completion glow.
It's important to not to go to far, and I see a lot of this on YouTube and Instagram, where the nose literally glows. A light dusting across the bridge is lovely, but unless you have the cutest button nose a luminized tip will make your nose look higher, wider and bigger. Luminizers are for enhancing, increasing, lifting and to use to optimal effect, and as such use selectively.
Major Metallic Lids
Sparkle and shimmer are back in vogue with most of the major holiday makeup palettes incorporating this trend in at least 2 shades. High pigment, metallic shades are very popular for all ages and there are a squillion of tutorials on YouTube how to do this. Below is one of my favourites, as I am passionately in love with rose gold this last year or more.
The key to using chunky glittery shimmer is to use it as a highlight, not all over the place. I like to use matte shades to "push back the contours, but a light reflective colour to "push forward" the areas you want to elevate or "lift up". Shimmer shades are best on the inner eye corners and the middle of the mobile lid.
You can also use shimmer shadow as a liner's transitional colour on the inner 1/3 of the lower lash line.
Natural and Fresh
We all want to look naturally beautiful, and in a knee-jerk reaction of the heavy makeup we are seeing on beauty gurus, the natural and fresh look is also really popular.
The secret to doing this look well is using soft transparent layers. Be sparing with the foundation, use concealer instead of a full face of full coverage foundation. Use a transparent cheek tint under blush. Keep shows fresh and light. Choose your colours, making use of complimentary opposites. For example, if your eyes are blue, anything with a golden undertone will make your eyes look bluer.
To create the natural look you need the best brushes for perfect blending:
Peach formal makeup
I don't know which came first, but the Sweet Peach Palettes from Too Faced have definitely make a peach coloured splash in the beauty world.
Note: I used this palette when creating Grace's makeup (she's the redhead with big blue eyes like a doll below).
Get the peach look with:
Old Hollywood Glamour
If you aren't down for the peachy look then maybe make the look all about old Hollywood glamour, with a bold link and a clean eye. The foundation is full coverage, the finish is matte.
Here's a tutorial by You Tube sensation, Cloe Morella, one of my favourite channels, on how to get that old Hollywood glamour look:
Well, it's getting late and I need my wits about me tomorrow for dealing with my year 10 formal attendees. Wish me luck with the formal makeup.
In Real Life
Update, the girls pictured below, all gorgeous in their own right, with natural, minimal makeup. My makeup was for grace (3rd from the left) and Cleo (second from the right) and my beautiful daughter, who was made over by Chris King is in the centre with the white corsage.