(Credit for above image: Grand Bathroom Renovations)
Bathroom makeovers are nothing new, though the desire for the perfect space has certainly been fuelled by sites such as Pinterest over recent years. Where once a bathroom makeover was something that happened every 10 years at most, more and more people now find themselves tempted to replicate the glossy images we are all exposed to online.
Often, the results of these efforts are well worth it: a well-designed bathroom completed to a good finish can be genuinely breathtaking. However, if you are tempted to try a bathroom DIY for yourself, there are a few things you'll want to keep in mind beforehand…
1. Bathrooms don't lend themselves to partial projects
If you are DIYing your bathroom project, then you will usually be juggling the work alongside your other responsibilities in life. This can be problematic, as bathrooms do not lend themselves well to partial projects that you do a little at a time.
This is largely due to the fact that so many elements of a bathroom are interconnected. The toilet, for example, is fixed to the floor, so you couldn't lay new floor tiles without removing and then reinstalling and re-plumbing the toilet. As a result, it's best to set aside an entire weekend to work on your bathroom, so you can manage these interconnected areas all in one
2. Drill with extreme caution
If you are going to be drilling into walls as part of your bathroom DIY, then it is vital to be extremely cautious.
As well as the usual electrical wires found in every room in the house, bathrooms also contain a labyrinth of pipework, which may not always be located where you expect. It is therefore worth investing in a device that can detect pipework beneath tile and plaster, or one drilling mistake could result in your bathroom DIY resulting in a panicked call to an emergency plumber and you spending an evening cleaning up a small flood.
3. Avoid anything too "on trend"
Bathrooms may seem like fairly simplistic rooms, with a basic function that comes before any design elements. However, like every other element of home decor, bathroom design has trends that go in and out of fashion.
For the rest of your home, following trends is not particularly problematic, as the items are easily replaced. However, in the bathroom, this isn't the case – replacements can be extremely expensive, and require a lot of mess and chaos to implement. While you may be tempted by an on-trend bathroom suite, the simple fact is that when this dates, it will be expensive and time-consuming to replace. It is usually preferable to opt for a classic design for the fixed elements in the bathroom – the toilet, the vanity, the shower or bath – and use on-trend, and easily replaceable, items – such as the bath mat or soap dispenser – to reflect current trends.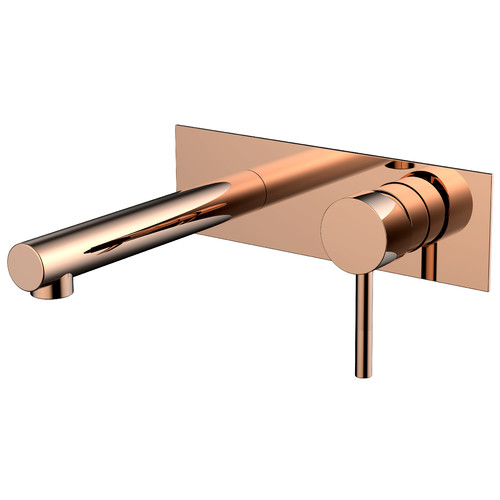 Final note
Provided you keep the above three things in mind and remain cautious at all times, DIYing your bathroom design can be an affordable, enjoyable alternative to hiring a professional. Good luck with your project!